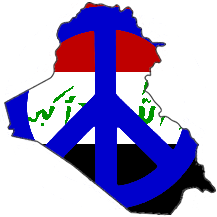 If you haven't already done so,
get yourself over there and join
! Even if you aren't from one of the countries involved in the invasion, you can still join in solidarity.
The Pledge


I believe in the immediate withdrawal of all foreign combat troops from the nation of Iraq. I believe in using my blog, in whole or in part, as a tool toward this end.